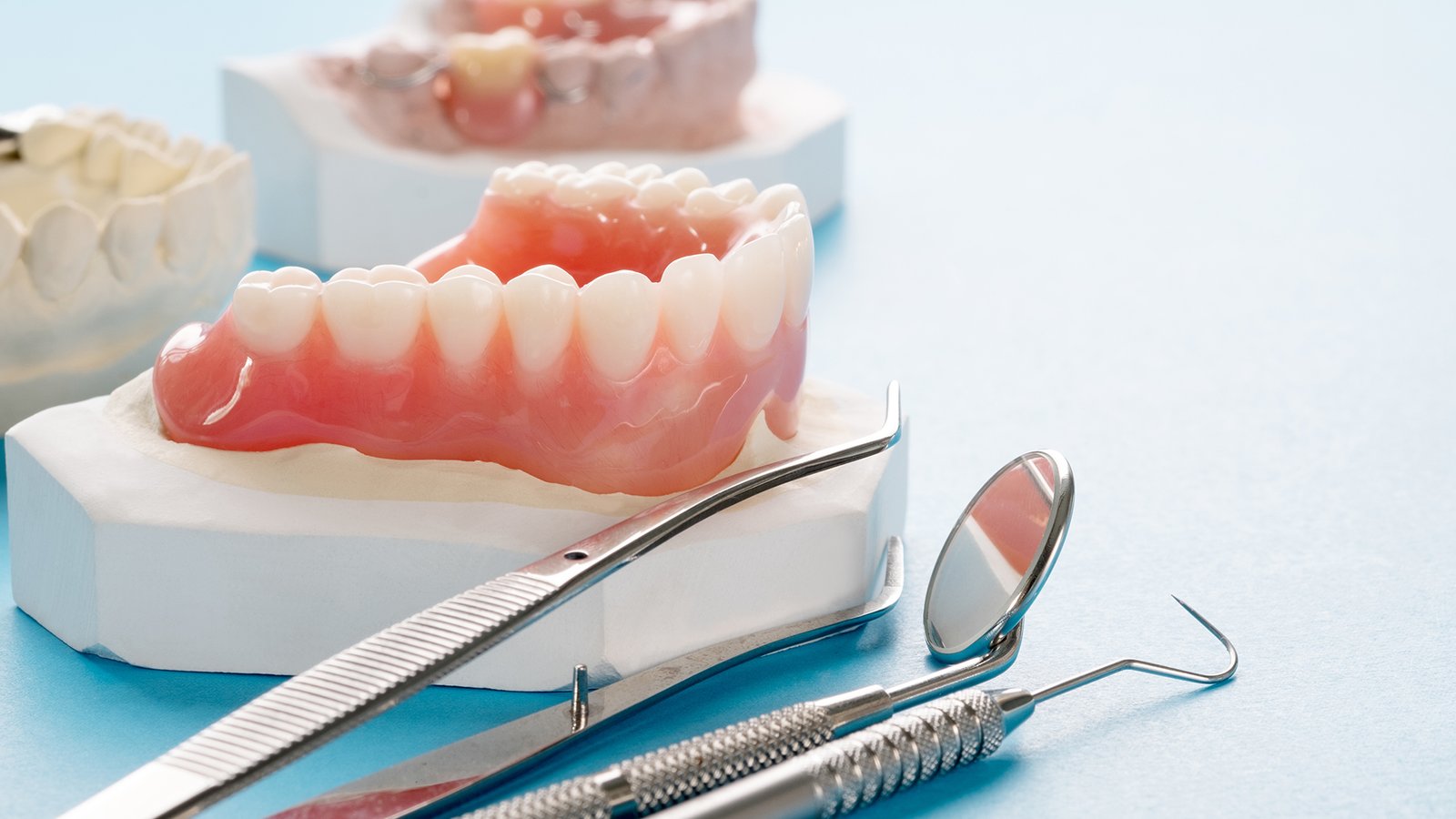 Dentures are a prosthesis used to replace missing teeth.  Partial dentures can be used to replace a few missing teeth. Complete dentures are used for total teeth replacement.  You can have dentures for the upper arch, lower arch or both. 
Dentures are made of various types of materials and are removable or implant supported.   Conventional dentures are removable. Implant supported dentures are also removable; however, the use of implant technology allows for a better fit/grip within the oral cavity. Occasionally removable temporary dentures known as immediate dentures are fabricated to be used immediately following extractions involving the front teeth.
Are you experiencing difficulty eating due to missing teeth?

Are you avoiding eating some of your favourite foods due to chewing difficulty?

Are you experiencing difficulty with pronunciation/ speaking?

Have you stopped smiling due to missing teeth?
If you answered YES to any of the above, book an appointment with our denturist to further discuss your case. The denturist will recommend the appropriate dentures based on your needs. An impression of your mouth is taken to fabricate a custom-made denture to the specifications of your oral cavity.  The Denturist will then guide you to choose the appropriate tooth shade, size and shape of teeth to ensure your dentures look, feel and resemble natural teeth.     
Book an appointment with your Markham denturist and we will have you smiling in no time.