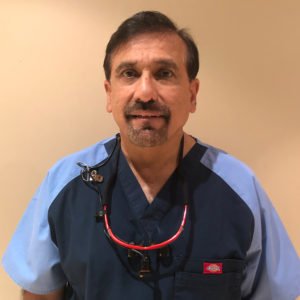 Dr Salim Nasser graduated with a BSc in Microbiology and a Doctor of Dental Surgery degree in 1983.
Dr. Salim Nasser opened his practice in 1983, and has since been joined by his wife, Fatma Nasser, a Registered Dental Hygienist, and his daughter, Dr. Sahar Nasser, making it a family owned practice.
He is a firm supporter of the Global Kindness Foundation, a volunteer run organization that provides dental, medical, and optical services to underprivileged communities in developing nations.
His hobbies include cooking, especially baking, along with photography and tennis.